Rural Community
Farm Credit Services of Mandan supports agriculture and rural communities. We are proud to sponsor educational programs that serve agriculture and the youth in our rural communities.
Grain Bin Rescue Tubes Donation and Training
Farm Credit Services of Mandan has donated a 10-panel system manufactured by Minnesota-based Outstate Data to 12 rural communities. Volunteers from rural fire departments are offered training and a meal along with the equipment that is designed by rescuers specifically for grain bin entrapments.
More Information
"We have had 30 successful saves with this equipment," said Dale Ekdahl, owner and trainer for Outstate Data. "Although you don't want to ever have to use the equipment, it's a relief to know that it works," he added. Even as the overall rate of serious injuries and fatalities on farms has fallen, the number of grain bin entrapments remains steady, in part because the country's high grain production and volatile markets has led to more bins that require more workers and movement of grain.
"Supporting the rural fire departments that protect our farmers and ranchers is one way we can make a difference in the rural communities we serve," said Aaron Vetter, CEO Farm Credit Services of Mandan. "We offer risk management products to protect their way of life, but the critical element is the rural volunteers who protect their lives and facilities in an emergency," he added.
In North Dakota, we expect a lot from our bootstraps.
Handling stretches.  Fixing problems.  Farmers and ranchers learn early how to take care of our own challenges.  
But life stresses can overwhelm us.  That doesn't mean we are weak — it means we are human.  Life can get tough at times.
being frustrated, down, or exhausted doesn't mean you are failing.  Such feelings are stress signals, like the "check engine" light on a vehicle.  They mean slow down and focus on wellness — your health is your most important asset in farming and ranching.
Wearing out your bootstraps? Help is available.
More Information
NDSU Extension – Farm/Ranch Stress Resources:
www.ag.ndsu.edu/farmranchstress
Together Counseling – in person and statewide telehealth counseling services.  Multiple payment options to meet client needs.  Call 701-404-0997
ND Regional Human Service Centers – Counseling services available statewide:  http://www.nd.gov/dhs/locations/regionalhsc
FirstLink Help Line (24-hour helpline, services, referral) Call 2-1-1 
National Suicide Prevention Lifeline (available 24 hours/day – Call (800) 273-8255
In an emergency, call 9-1-1
Rural Resilience Training:  As part of Farm Credit's mission to support rural communities and agriculture during this difficult farm economy, Farm Credit developed training materials focused on mental health and stress management.  https://farmcredit.com/rural-resilience
The Mandan association will award four scholarships at $1,000 each to high school seniors who plan to enroll in college next fall. Recipients must be from an actively farming and/or ranching family, or be planning to pursue a career in farming or some other aspect of agriculture.
Applications accepted from January 1st through April 1st of each year.
2022 Scholarship Winners
Reanna Schmidt, Center, ND. Parents: Rick and Renae Schmidt
Degree Plans: Finance at North Dakota State University
Gracie Lambourn, Bowman, ND Parents: Travis and Tara Lambourn
Degree Plans: Business Management at Montana State University
Samantha Ellison, Lemmon, SD (Elgin HS) Parent: Jeff Ellison
Degree Plans: Animal Science at North Dakota State University
Savanna Bader, Lehr, ND. Parents: Rick and Stacy Bader
Degree Plans: Agricultural Economics at North Dakota State University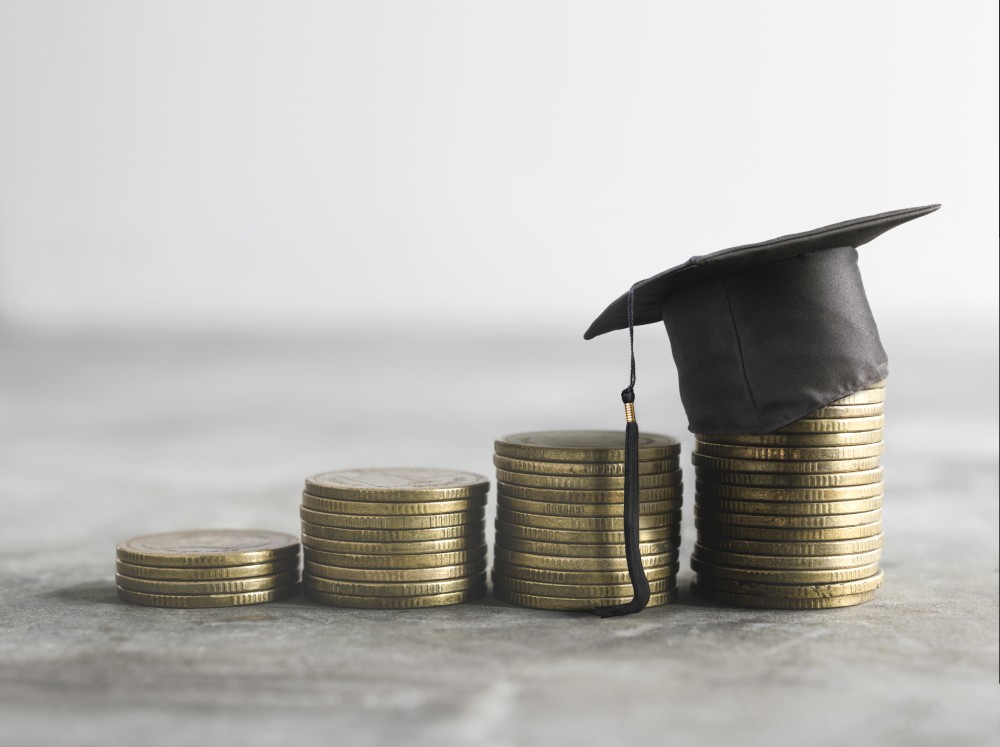 Farm Credit Services of Mandan, as part of its mission and purpose, provides financial assistance for students with a career interest in agricultural lending or related services. A specified amount of money and number of scholarships is determined annually during the budget process and awarded each year. In 2023, up to 4 (four) $2000 each scholarships will be awarded.
Application Deadline: April 1, 2024
Eligibility & Application Process
Selection is made by a multi-disciplinary selection committee and utilizes objective criteria to determine eligible candidates and awardees.
Eligible students:
1. Enrolled as a full time student (12 or more credits) in a baccalaureate program at an accredited college or university, studying Agricultural Business, Agricultural Economics, Agricultural Education, Business Administration, Accounting, or related fields of study.
2. Have completed a minimum of 60 credits.
3. Maintain a grade point average of at least 3.0 (B).
4. Must remain in good academic standing as defined by college or university policy.
5. Complete all program courses from which the student does not drop / withdraw before the expiration of the drop / withdraw period.
6. Have a career goal to work in agricultural lending or related services.
7. May not be immediate family (child, step-child, grandchild, step-grandchild, or sibling) of FCSM Senior Leadership or Selection Committee members.
8. Students may be considered for scholarships for two consecutive years, however, each year will require a new application and selection process.
Application Process:
1. Complete "Application for Scholarship" form.
2. Write and submit an essay explaining the student's desires to work in the agricultural field and their career goals post-graduation.
3. Submit a current college transcript.
4. Provide letters of reference from a minimum of three current or previous college instructors or advisors.
5. Participate in face to face interview with Selection Committee (you will be contacted after the application review process)
6. Complete computerized personality assessment (this will be arranged at the time of the face to face interview).
Rural Community Grant Fund
The Rural Community Grant Fund was established as a partnership between Farm Credit Services of Mandan and AgCountry Farm Credit Services in Minot, the two largest providers of agricultural loans in western North Dakota, and AgriBank Farm Credit Bank, their St. Paul, Minn.-based funding bank, to help communities impacted by mineral development. Grants support critical community needs such as healthcare, safety, access to housing, education and economic development.
The Rural Community Grant Fund is accepting applications for work to meet the needs of communities in western North Dakota. Interested parties should apply at AgriBank.com.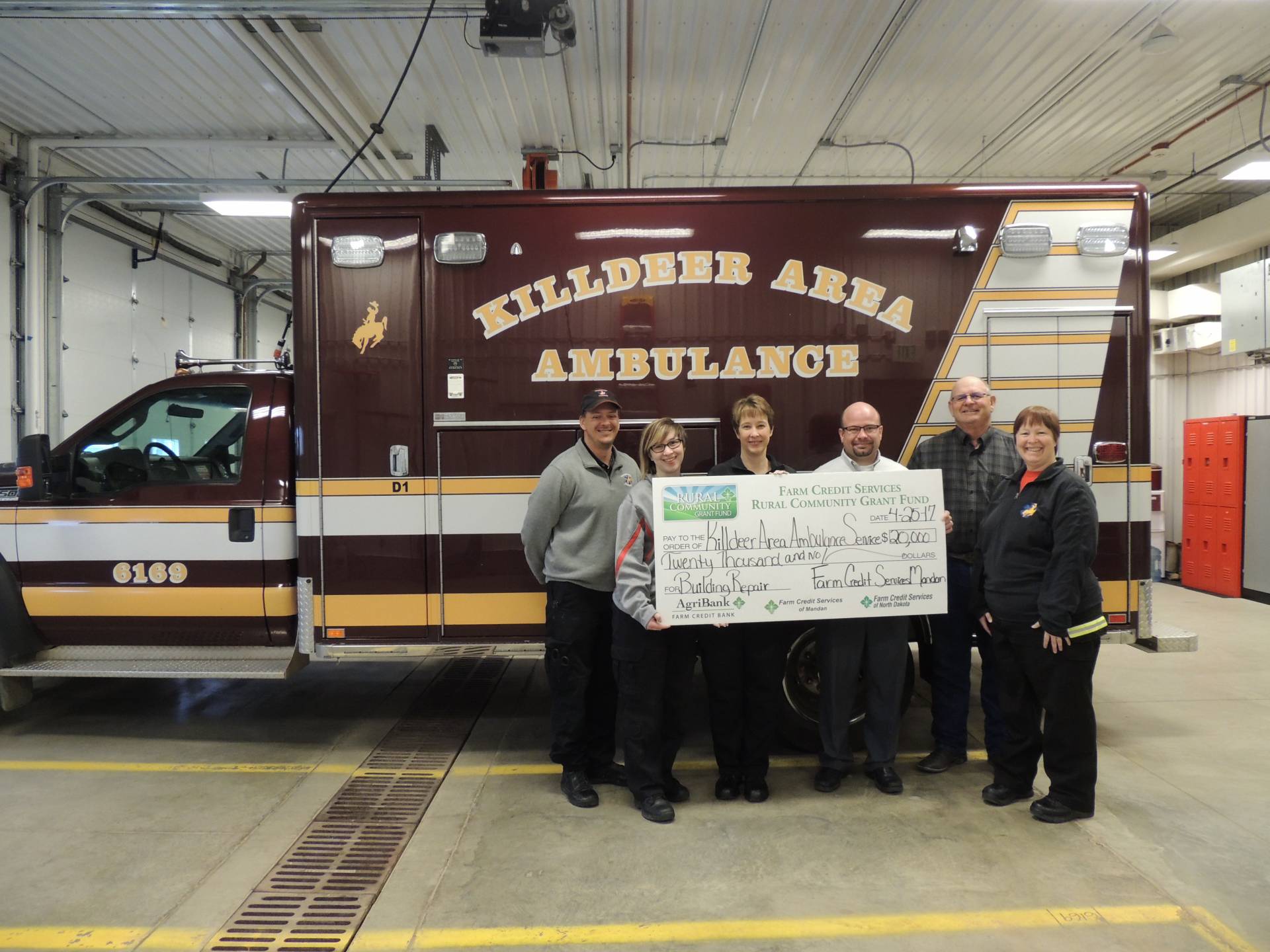 For over 100 years Farm Credit has supported agriculture with reliable, consistent credit and financial services which also helps strengthen the rural communities where our members work and live. In addition, we offer rural community grants, annual food bank donations, and on-going financial and volunteer support for our local 4-H and FFA programs. Our staff and directors conduct an annual holiday charity fundraiser and provide numerous contributions to local communities for volunteer causes, youth programs and local campaigns. Employees are given a paid day off each year to volunteer at a non-profit of their choice. We are proud to Give Back to the rural communities where many of us grew up and continue live in.
2021 Give Back Partner - Sunrise Youth Bureau
The employees of Farm Credit Services of Mandan raised $6,000 for their 2021 Give Back Charity, the Sunrise Youth Bureau in Dickinson. Much of the money was raised through an holiday auction where employees and directors personally donated prizes to bid on. Money was also collected throughout the year for the privilege of wearing jeans on Fridays.
Sunrise Youth Bureau serves youth and families in Adams, Billings, Bowman, Dunn, Golden Valley, Hettinger, Slope, Mercer, and Stark counties.  They help youth under the age of 18 who are experiencing difficulties with family, school, personal and those who have come in contact with the law.  The bureau's mission is to provide early intervention and foster positive services to youth and their families in order to assist in positive and permanent change.
In addition to direct lending activities, Farm Credit serves young, beginning and small farmers through contributions and volunteer efforts in support of organizations such as FFA and 4-H and other rural youth organizations and activities. We also offer training programs and scholarship programs for farm youth entering college.
More Information
Ag Youth Programs:
Provide all the FFA Handbooks for Greenhands (freshmen)

High School and College Ag Student Scholarships

Sponsorship for 4-H: Training, Crops and Livestock Judging, County Fairs,Awards

Award Sponsorship for Youth Livestock Shows

FFA District Leadership and State Convention Sponsor and Alumni Fundraising Events

College Agriculture Organizations: Sponsor of Education Events and Competitions

Young Beginning Farmer Workshops – Producer Education

Club Credit loans for 4-H and FFA projects
The Farm Credit Services of Mandan's AgriBusiness Center (ABC) was built in 1998 with the purpose of providing a convenient location for producer, agribusiness and employee on-going education. Workshops range from marketing to crop insurance to ag careers and succession planning; some taught by our trained staff or we hire professional speakers from across the country.
More Information
The training center is also available to outside ag groups for meetings. The center is available during business hours (8:00am – 4:30pm)  and is free of charge to ag organizations. Coffee and water are provided with the option for your group to cater in meals, snacks and refreshments.
Please CLICK HERE if your group wants to schedule a meeting.